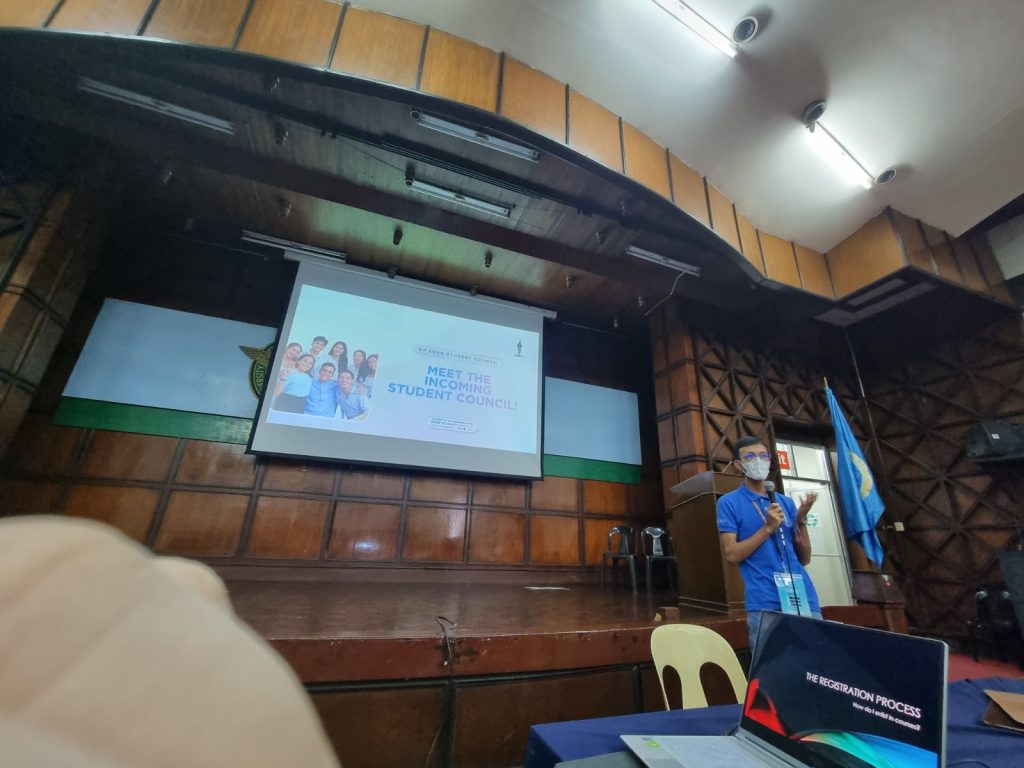 The College of Education welcomed the incoming batch of freshmen students for the academic year 2023-2024.

College Secretary Dr. Frances Olivia M. Magtoto, faculty members representing several Areas, and officers from the College of Education joined together in welcoming 63 incoming freshmen in an activity held from 9:00 a.m. to noon on August 4, 2023, at the Benitez Theater.

Of the 63 students, 21 are Bachelor of Elementary Education students while 42 are Bachelor of Secondary Education students.