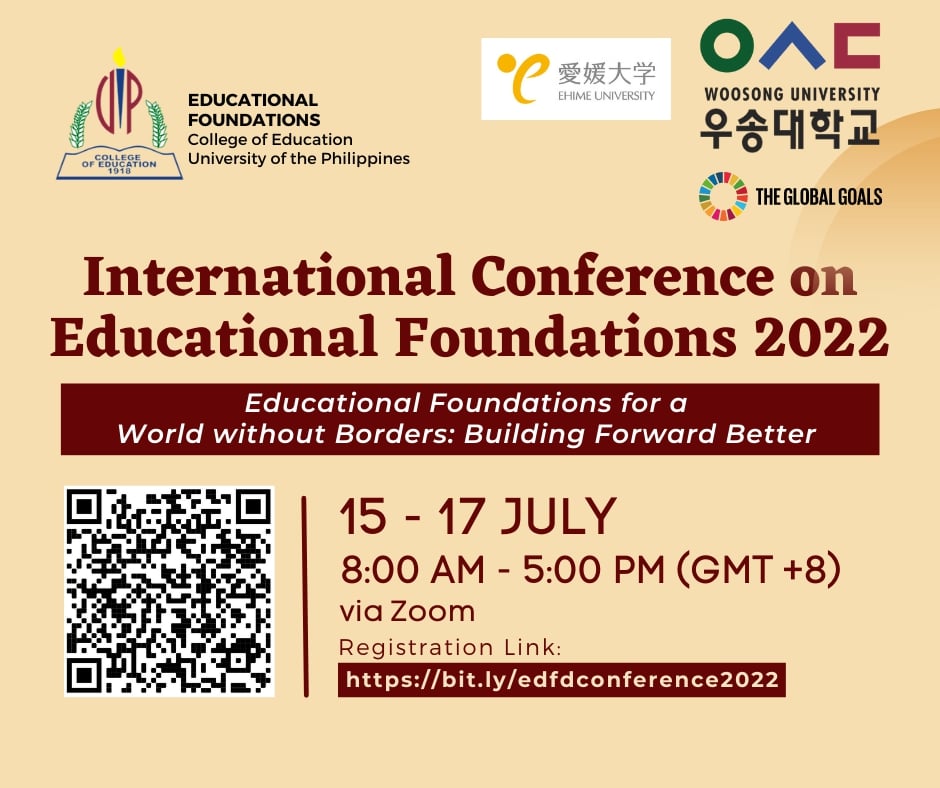 The Educational Foundations (EDFD) Area of UP College of Education, the Early Childhood Education Department of Woosong University South Korea, and the Social Studies Department of Ehime University Japan invite you to the INTERNATIONAL CONFERENCE ON EDUCATIONAL FOUNDATIONS 2022 on July 15-17, 2022. The theme is Educational Foundations for a World Without Borders: Building Forward Better.
For more details, see our conference booklet: https://bit.ly/EDFD2022ConferenceBooklet
To register, visit: https://bit.ly/edfdconference2022
Email edfd_upced.upd@up.edu.ph for more inquiries.
See you at the conference!