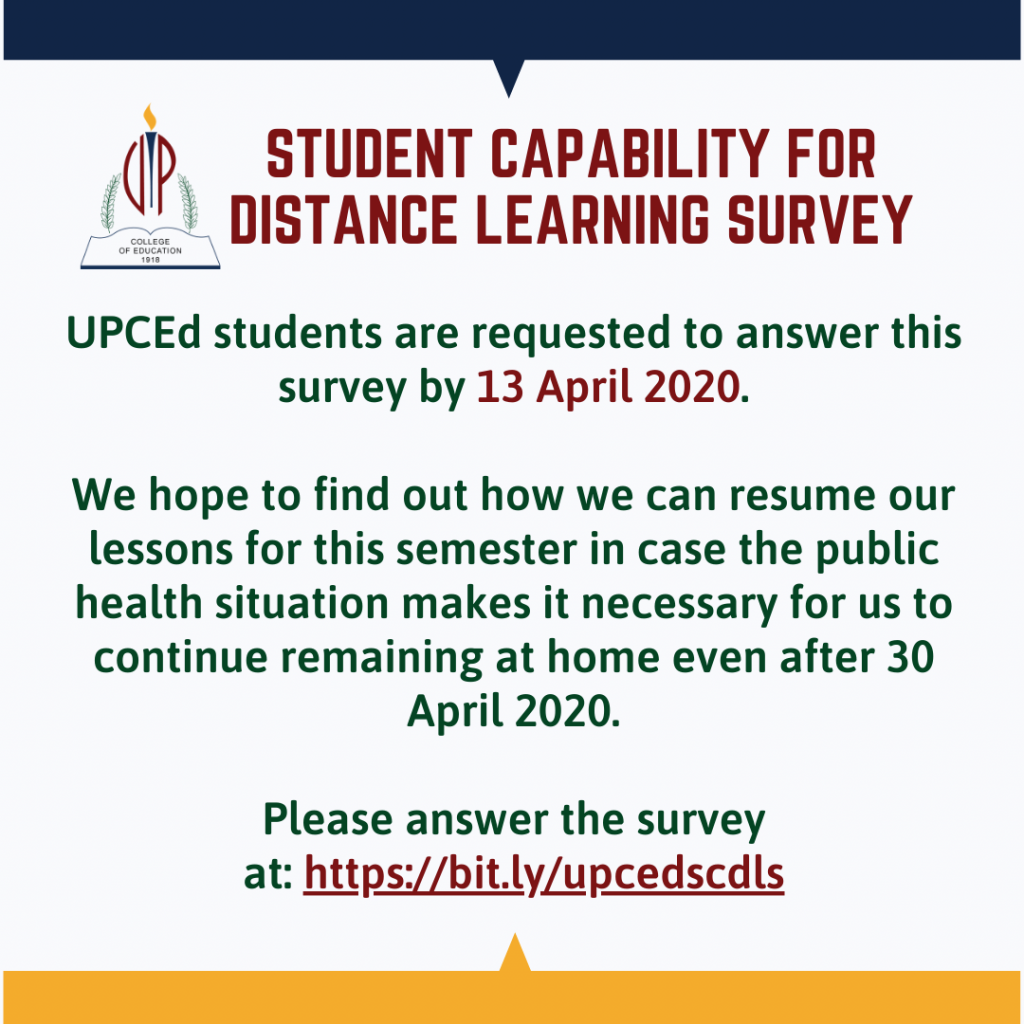 UPCEd students are requested to answer this survey by 13 April 2020.

Please answer the survey at: https://bit.ly/upcedscdls

We hope to find out how we can resume our lessons for this semester in case the public health situation makes it necessary for us to continue remaining at home even after 30 April 2020.

Please answer this survey only once. There is no correct or wrong answer. This is only intended to help your professor determine how best to provide you with the learning materials for your course so that you may continue learning in the mode that is best possible for you.

If you have other concerns or conditions that will affect your learning, please inform your professor so that this may be taken into consideration.

We hope to receive your response by 13 April 2020.

IMPORTANT REMINDER: You may receive multiple invites from your professors. You only need to answer this survey once.

We hope you are safe and well among with the rest of your family and all your loved ones.