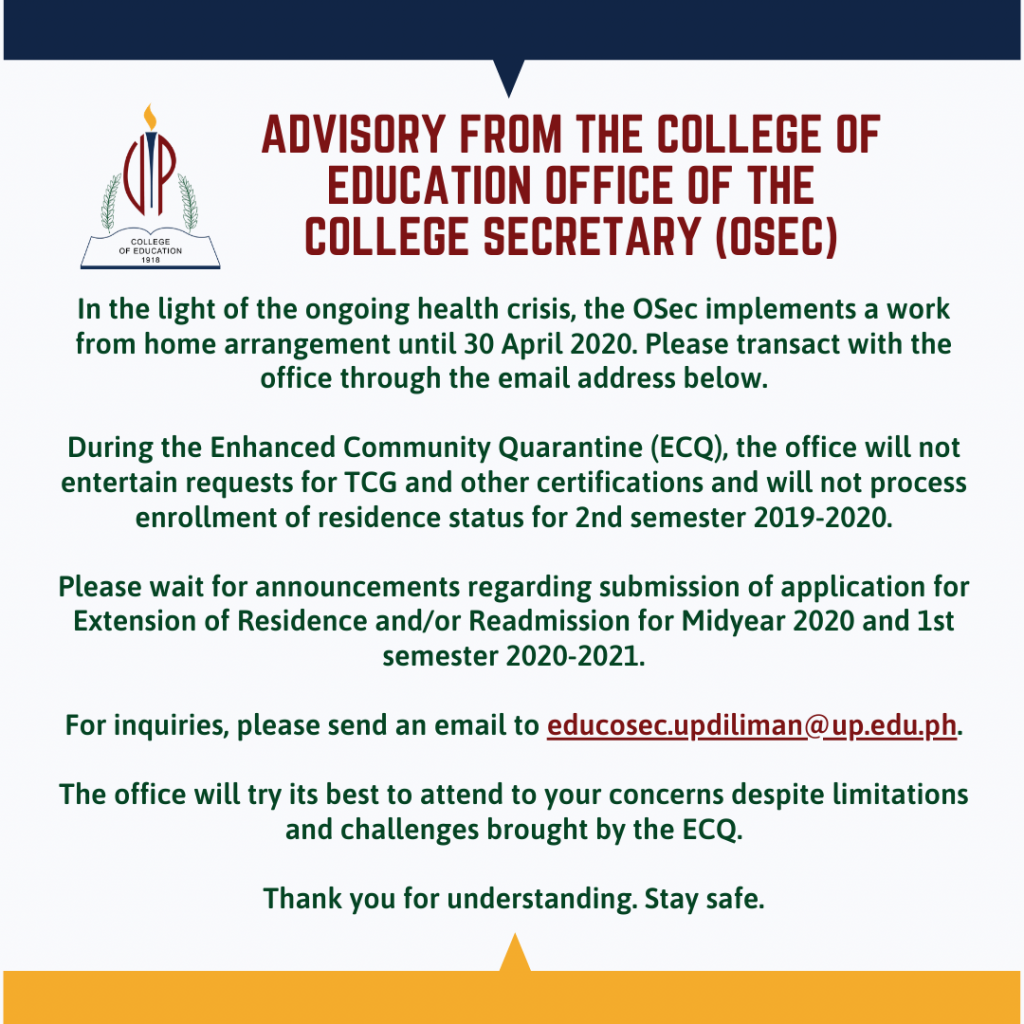 In the light of the ongoing health crisis, the OSec implements a work from home arrangement until 30 April 2020. Please transact with the office through the email address below.

During the Enhanced Community Quarantine (ECQ), the office will not entertain requests for TCG and other certifications and will not process enrollment of residence status for 2nd semester 2019-2020.

Please wait for announcements regarding submission of application for Extension of Residence and/or Readmission for Midyear 2020 and 1st semester 2020-2021.

For inquiries, please send an email to educosec.updiliman@up.edu.ph. The office will try its best to attend to your concerns despite the limitations and challenges brought by the ECQ.

Thank you for understanding. Stay safe.