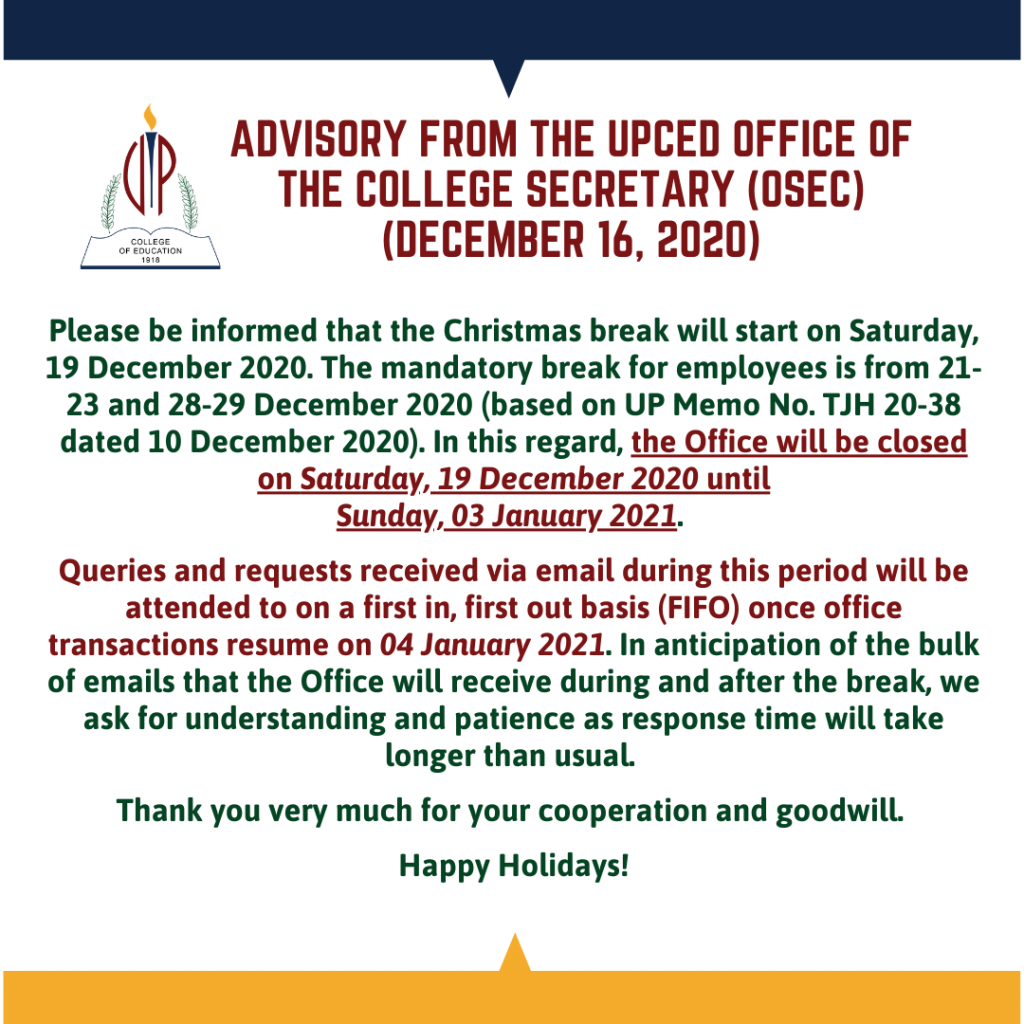 Please be informed that the Christmas break will start on Saturday, 19 December 2020. The mandatory break for employees is from 21-23 and 28-29 December 2020 (based on UP Memo No. TJH 20-38 dated 10 December 2020). In this regard, the Office will be closed on Saturday, 19 December 2020 until Sunday, 03 January 2021.
Queries and requests received via email during this period will be attended to on a first in, first out basis (FIFO) once office transactions resume on 04 January 2021. In anticipation of the bulk of emails that the Office will receive during and after the break, we ask for understanding and patience as response time will take longer than usual.
Thank you very much for your cooperation and goodwill.
Happy Holidays!