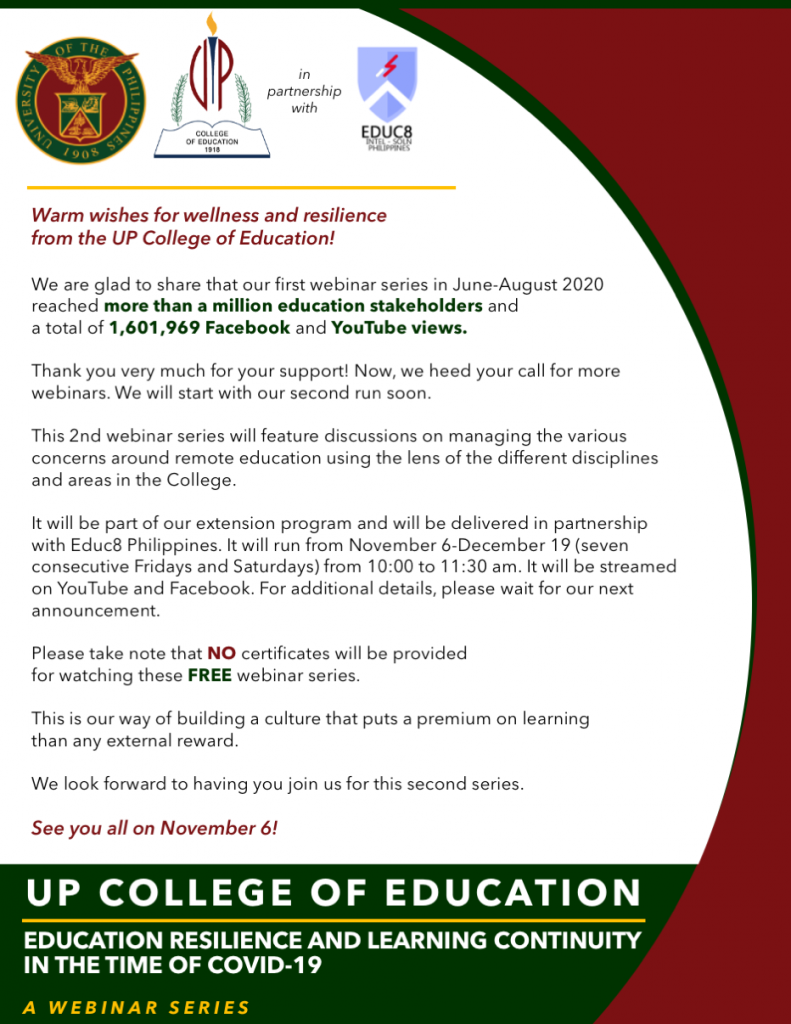 Warm wishes for wellness and resilience from the UP College of Education!
We are glad to share that our first webinar series in June-August 2020 reached more than a million education stakeholders and a total of 1,601,969 Facebook and YouTube views. Thank you very much for your support! Now, we heed your call for more webinars. We will start with our second run soon.
This 2nd webinar series will feature discussions on managing the various concerns around remote education using the lens of the different disciplines and areas in the College. It will be part of our extension program and will be delivered in partnership with Educ8 Philippines. It will run from November 6-December 19 (seven consecutive Fridays and Saturdays) from 10:00 to 11:30 am. It will be streamed on YouTube and Facebook. For additional details, please wait for our next announcement.
Please take note that NO certificates will be provided for watching these FREE webinar series. This is our way of building a culture that puts a premium on learning than any external reward.
We look forward to having you join us for this second series. See you all on November 6!