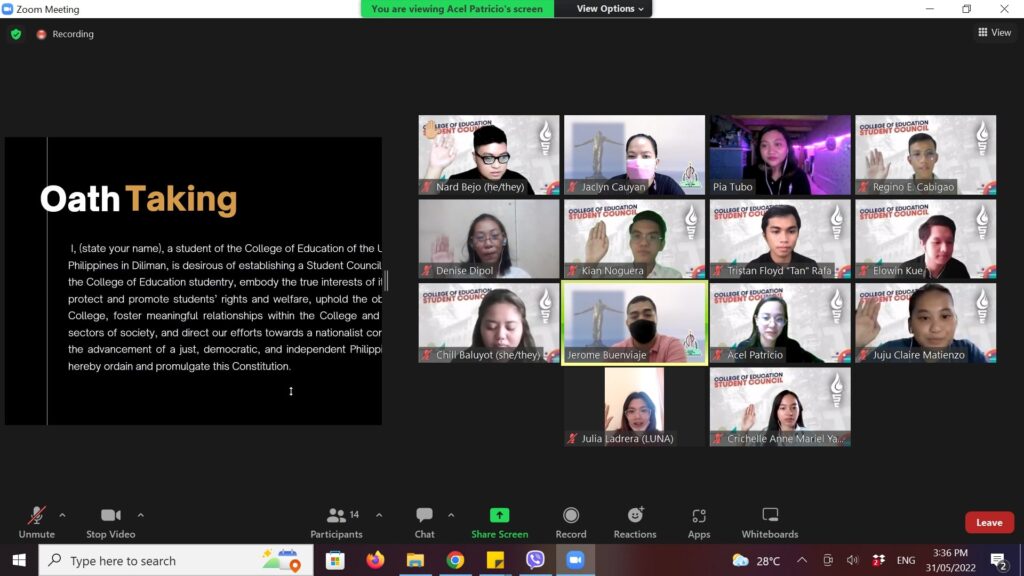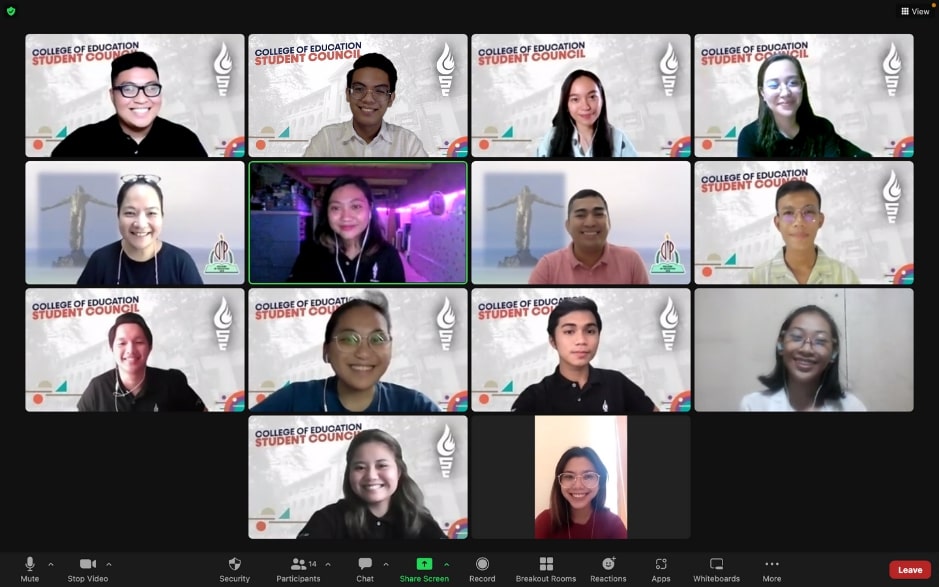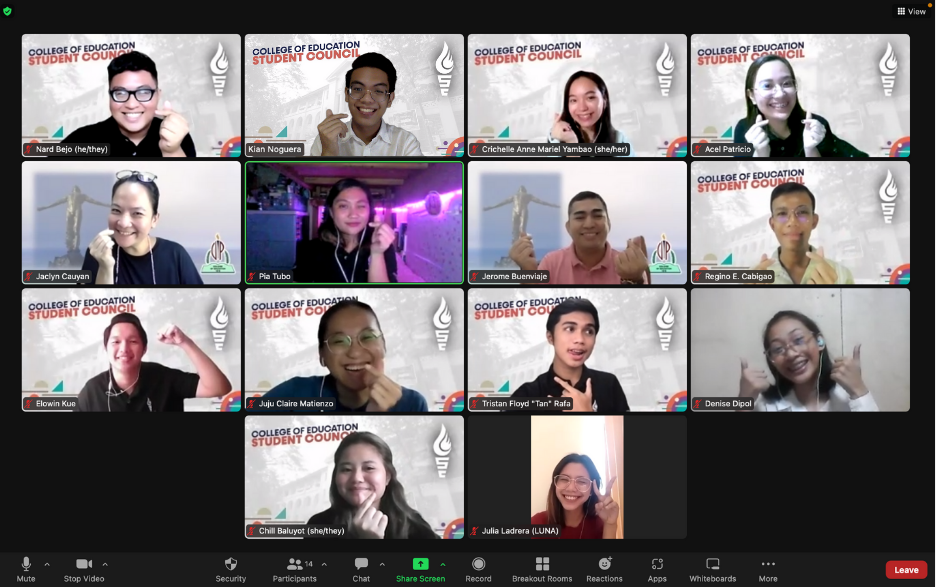 A new set of officers of the College of Education Student Council for academic year 2022-2023 took their oaths of office in a virtual ceremony in May.
In an online Oath-Taking and Turnover Ceremony of CESC Officers on May 31, 2022, CESC Chairperson Kenneth Angelo Noguera officially assumed leadership of the council, taking over from outgoing Chairperson Acel Mackenzie Patricio.
College of Education Dean Jerome T. Buenviaje, Ph.D. administered the oath of office of the incoming officers. College Secretary Jaclyn Marie L. Cauyan, Ph.D. also attended the event.
In their brief remarks during the ceremony, Dean Buenviaje and Secretary Cauyan thanked and praised the incoming and outgoing officers for accepting the challenge of serving the College of Education and the University of the Philippines despite the challenging times.
The College and the University are both in a transition period to limited face-to-face activities in the next academic year following instructional adjustments implemented by authorities brought about by the once-in-a-century COVID-19 pandemic.
Dean Buenviaje also emphasized that their service to the College and the University should not end with the expiration of their terms.
Aside from Noguera, the other incoming officers of the CESC are: Crichelle Anne Mariel Yambao (Vice Chairperson); Bernard Brian Bejo (Eduk Representative to the USC); and councilors Diane Nicole Fernandez, Jullia Claire  Matienzo, Denise Franchesca Dipol, Julia Maria Ladrera, and Regino Cabigao.
They are replacing the following officers for AY 2021-2022: Isabella Julia Ermita (Vice Chairperson); Bernard Brian Bejo (EDUK Representative to the USC); Lila Yin Decena (EDUK Representative to the UFC); and councilors Chillryon Keana Baluyot, Elowin Kue, Tristan Floyd Rafa, Sophia Noelle Tubo, and Crichelle Anne Mariel Yambao.