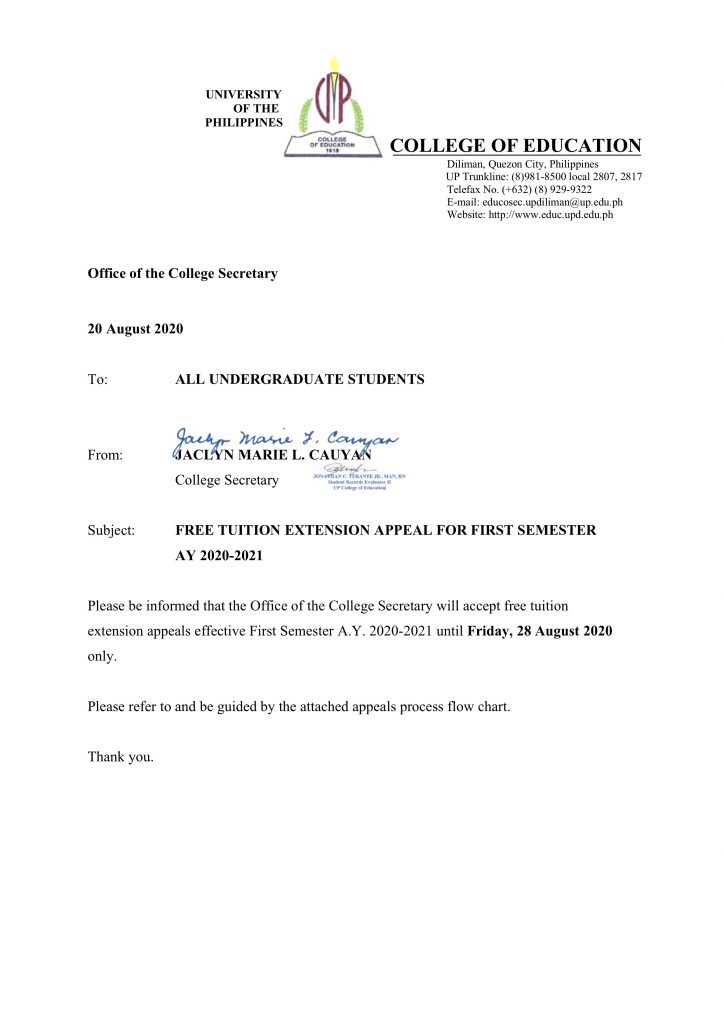 To: ALL UNDERGRADUATE STUDENTS
Please be informed that the Office of the College Secretary will accept free tuition extension appeals effective First Semester A.Y. 2020-2021 until Friday, 28 August 2020 only. Please email your appeals to educacad.updiliman@up.edu.ph.
Please refer to and be guided by the attached appeals process flow chart.
Thank you.