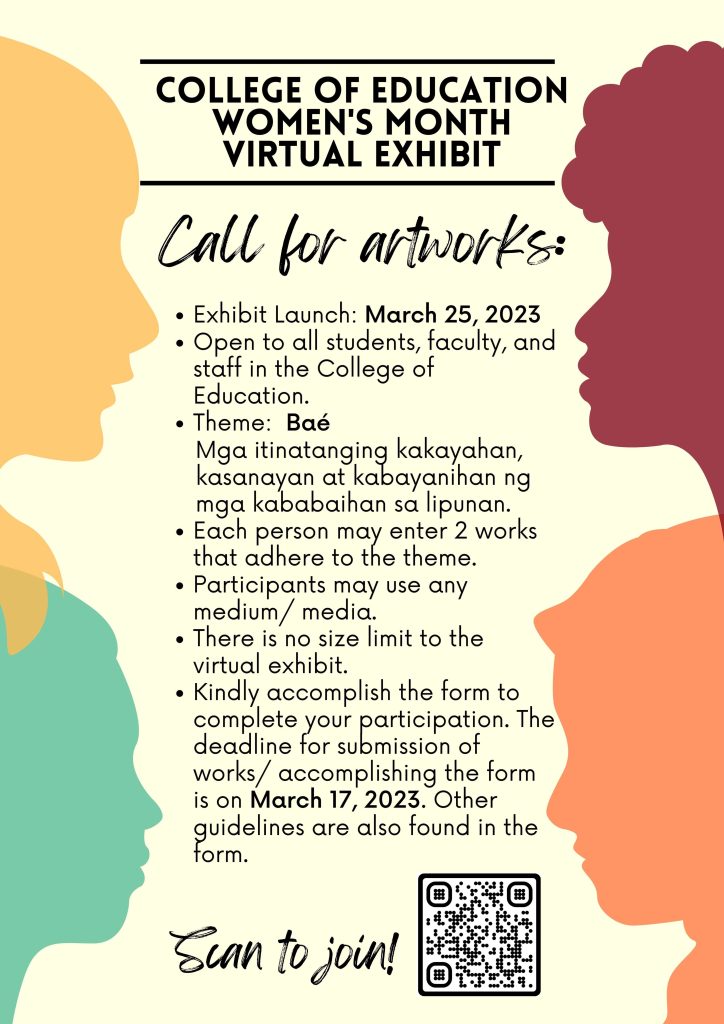 In celebration of Women's Month, the College of Education Area in partnership with ARTVAN and PAEA will be holding a virtual exhibit on March 25, 2023. 

Please view the guidelines below:

– Participation is open to all students, faculty, and staff in the College of Education, and ARTVAN and PAEA-affiliated artists. 
– Theme:  Baé 
Mga itinatanging kakayahan, kasanayan at kabayanihan ng mga kababaihan sa lipunan.
– Each person may enter 2 works that adhere to the theme.
– Participants may use any medium/ media.-There is no size limit to the virtual exhibit. 
– Kindly accomplish the form to complete your participation. 

The deadline for submission of works/ accomplishing this form is on March 17, 2023. Other guidelines are also found in the form.