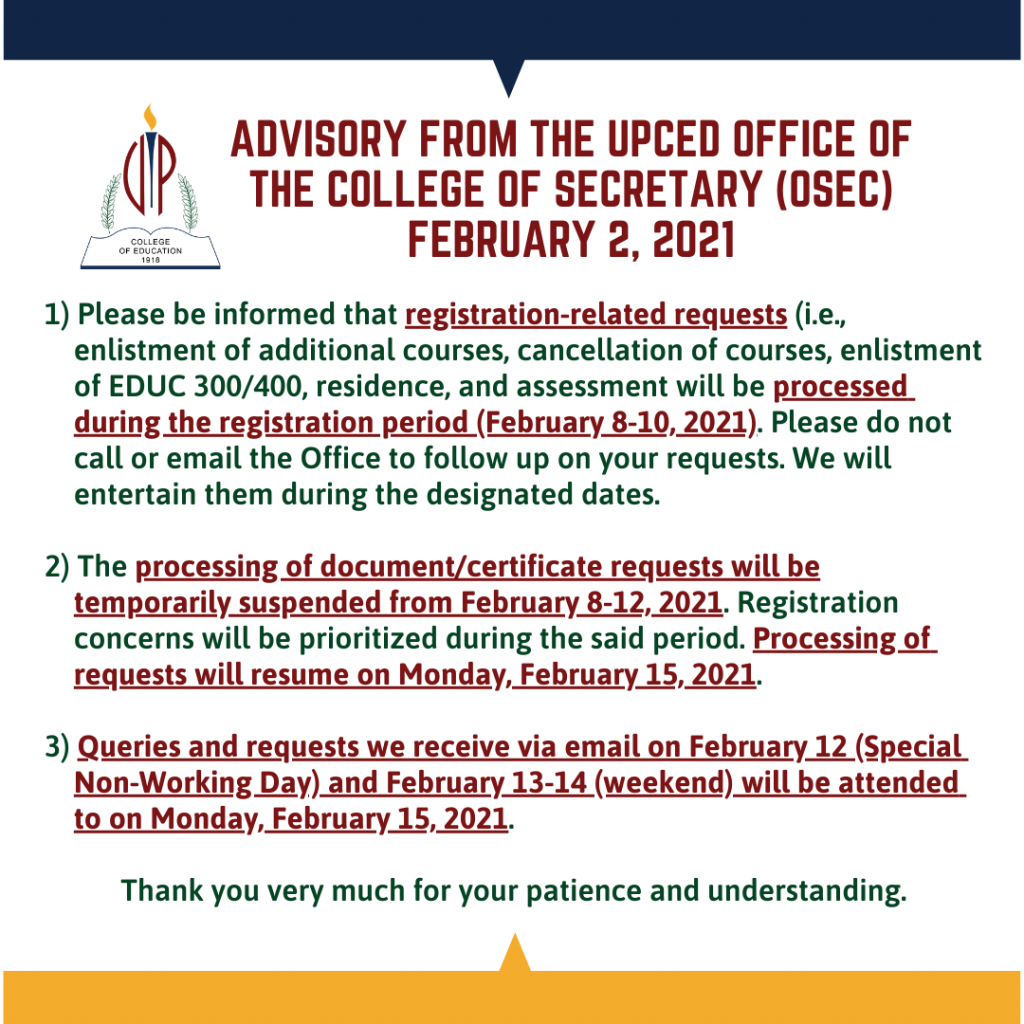 Please be informed that registration-related requests (i.e., enlistment of additional courses, cancellation of courses, enlistment of EDUC 300/400, residence, and assessment) will be processed during the registration period (February 8-10, 2021). Please do not call or email the Office to follow up on your requests. We will entertain them during the designated dates.
The processing of document/certificate requests will be temporarily suspended from February 8-12, 2021. Registration concerns will be prioritized during the said period. Processing of requests will resume on Monday, February 15, 2021.
Queries and requests we receive via email on February 12 (Special Non-Working Day) and February 13-14 (weekend) will be attended to on Monday, February 15, 2021.
Thank you very much for your patience and understanding.