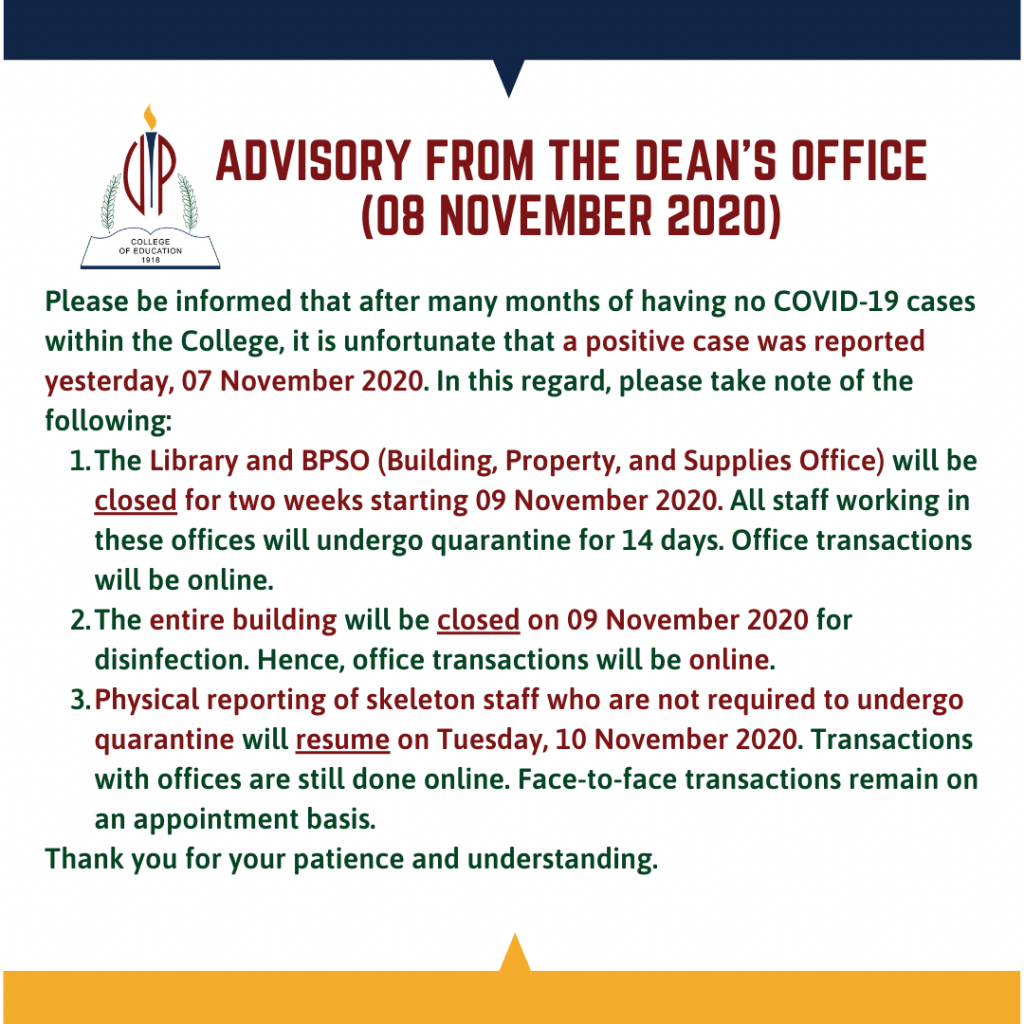 Please be informed that after many months of having no COVID-19 cases within the College, it is unfortunate that a positive case was reported yesterday, 07 November 2020. In this regard, please take note of the following:
The Library and BPSO (Building, Property, and Supplies Office) will be closed for two weeks starting 09 November 2020. All staff working in these offices will undergo quarantine for 14 days. Office transactions will be online.
The entire building will be closed on 09 November 2020 for disinfection. Hence, office transactions will be online.
Physical reporting of skeleton staff who are not required to undergo quarantine will resume on Tuesday, 10 November 2020. Transactions with offices are still done online. Face-to-face transactions remain on an appointment basis.
Thank you for your patience and understanding.