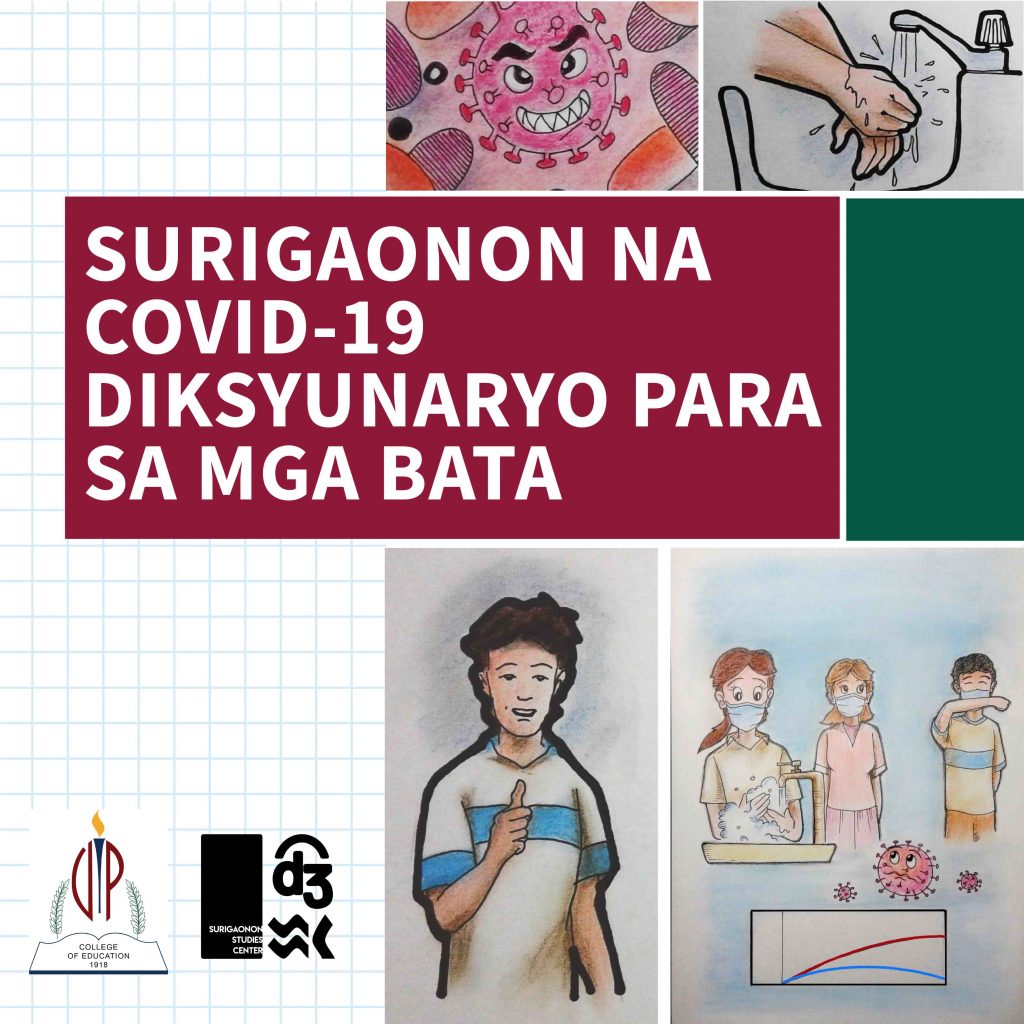 An Disyonaryo nan Covid-19 Para Sa Mga Batan-on na Pilipino kay gasa nan Reading, Early Grades, Art and Language Education (REGALE) na cluster nan UP College of Education sa mga bata sanan ila mga pamilya. Nanhinaut kami na pinaagi nan inin diksyonaryo mas masabtan nan mga batan-on an mga importante na pulong bahin sa pandemya na tag-atubang nato tanan kuman.

Taghimo namo an diksyonaryo sa Filipino sanan English para mas magamit sija sa mas hamok na mga bata na Pilipino. Nagkighiusa kami sa mga bata, ginikanan, sanan magtutudlo gikan sa komunidad nan mga bungoy dakan makahimo nan mga video nan mga Filipino Signs para sa mga pulong sa diksyonaryo. An mga link sa ini na mga FSL video tag-embed sa diksyonaryo. May pipila ka mga pulong na may kabag-uhan base sa mga komentaryo sanan mga sugyot nan mga nakauna na pagtan-aw sanan gamit nan ini.

Puydi kaw makadownload nan kopya sa diksyonaryo dire https://bit.ly/surigaononCOVID19diksyunaryo

Maraming salamat sa Surigaonon Studies Center at kay Ava Marie Acebedo Villareal.