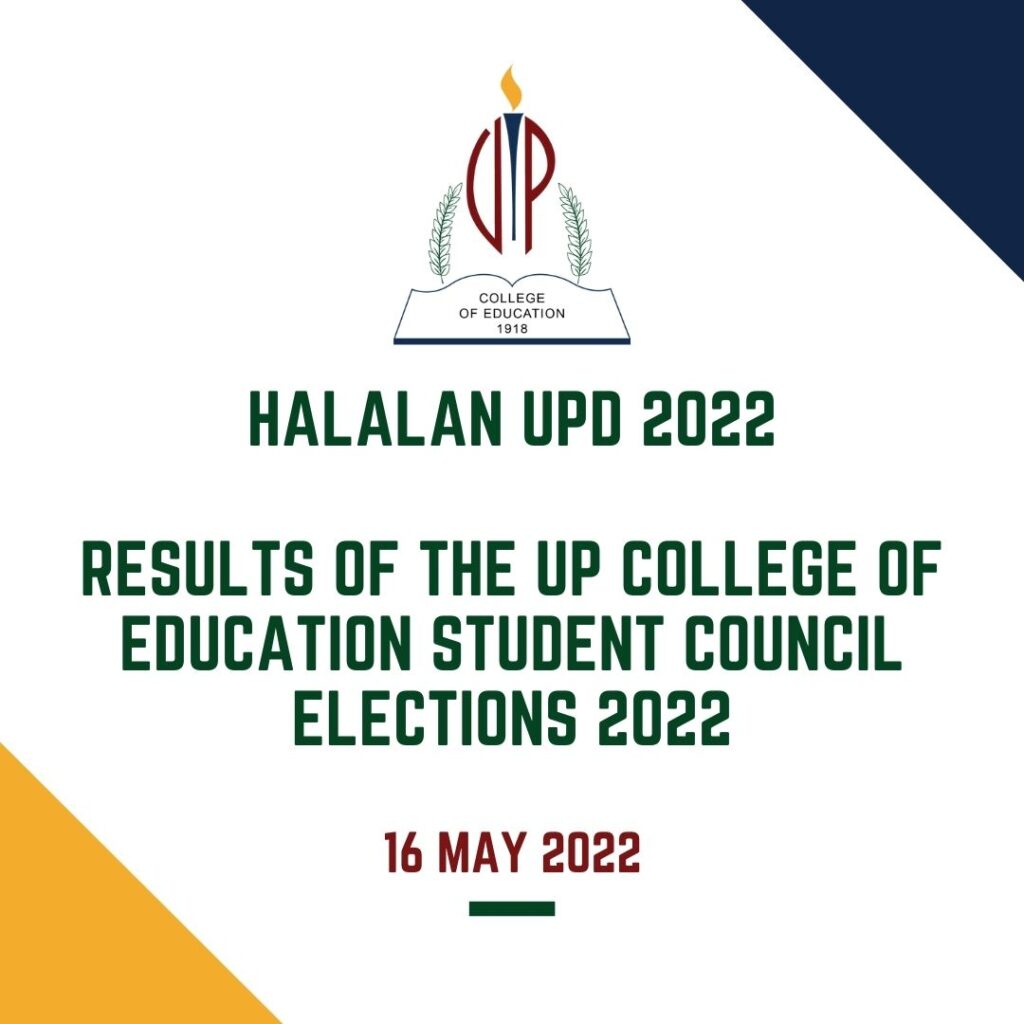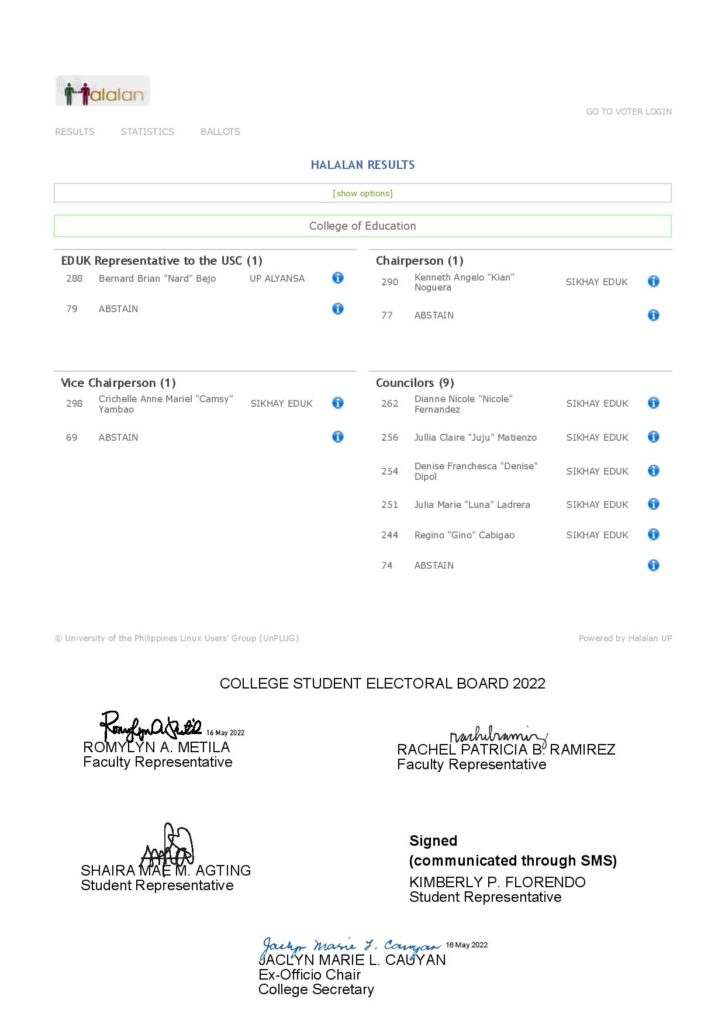 HALALAN UPD 2022
RESULTS OF UP COLLEGE OF EDUCATION STUDENT COUNCIL ELECTIONS 2022
The following candidates have secured the most number of votes to win their position:
EDUK Representative to the USC
Bernard Brian "Nard Bejo 288 votes
Abstain                                                                                   79 votes
Chairperson
Kenneth Angelo "Kian" Noguera                                        290 votes
Abstain                                                                                   77 votes
Vice Chairperson
Crichelle Anne Mariel "Camsy" Yambao                         298 votes
Abstain                                                                                   69 votes
Councilors
Diane Nicole "Nicole" Fernandez                                       262 votes
Jullia Claire "Juju" Matienzo                                                256 votes
Denise Franchesca "Denise" Dipol                                    254 votes
Julia Marie "Luna" Ladrera                                                  251 votes
Regino "Gino" Cabigao                                                       244 votes
Abstain                                                                                  74 votes
Filing of Protests:
The College Student Electoral Board will accept protests until May 17, 5pm. Letters of protest should be addressed to College Secretary Jaclyn Marie L. Cauyan, Ex-Officio Chair of the CSEB, and shall be sent to educosec.updiliman@up.edu.ph. For questions or concerns, please send us an email.