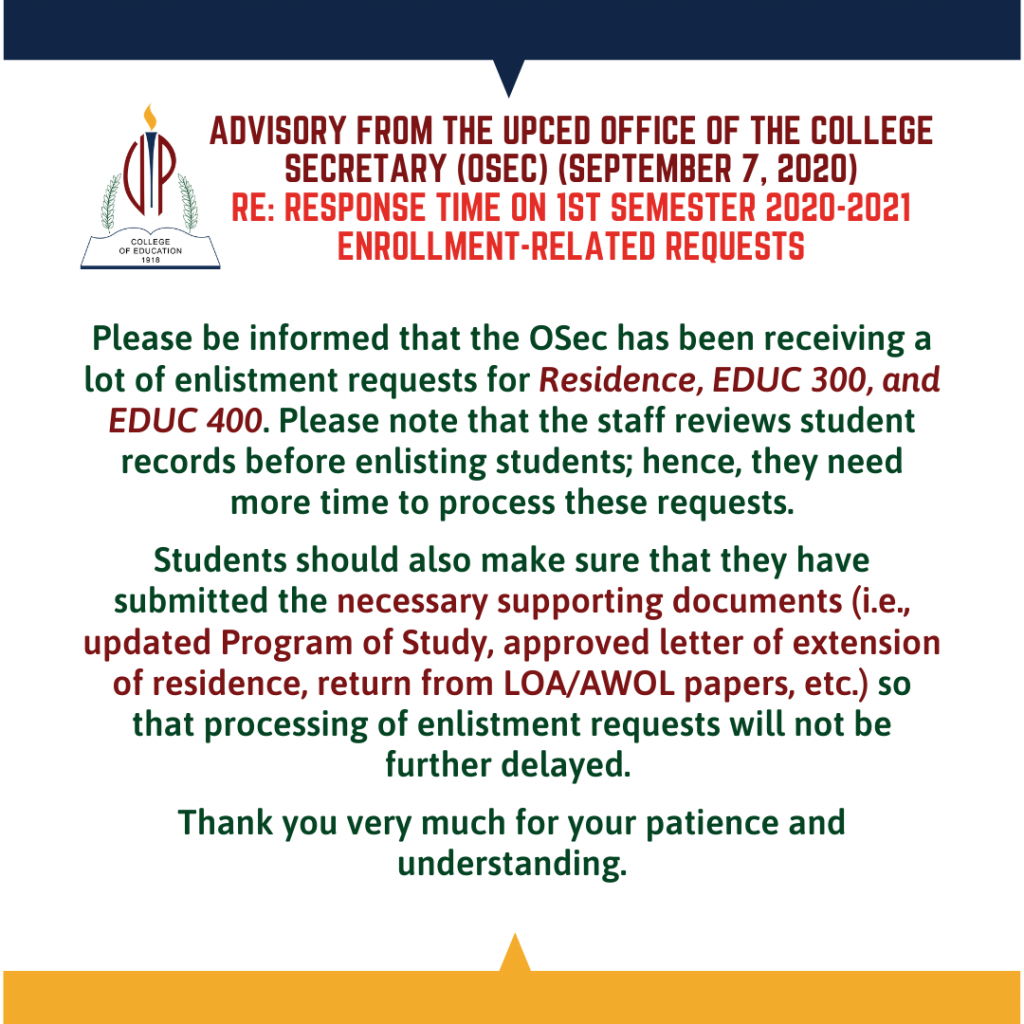 Please be informed that the OSec has been receiving a lot of enlistment requests for Residence, EDUC 300, and EDUC 400. Please note that the staff reviews student records before enlisting students; hence, they need more time to process these requests.
Students should also make sure that they have submitted the necessary supporting documents (i.e., updated Program of Study, approved letter of extension of residence, return from LOA/AWOL papers, etc.) so that processing of enlistment requests will not be further delayed.
Thank you very much for your patience and understanding.