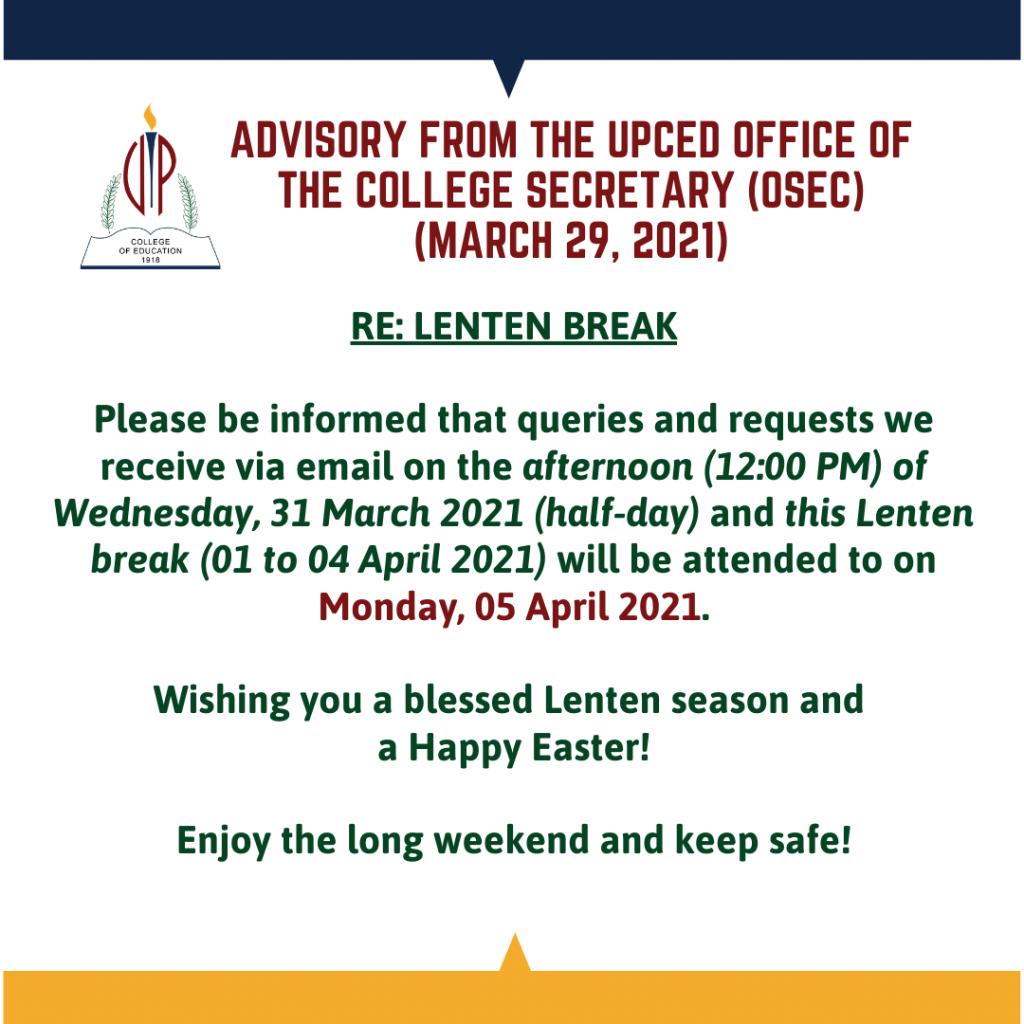 Re: Lenten Break
Please be informed that queries and requests we receive via email on the afternoon (12:00 PM) of Wednesday, 31 March 2021 (half-day) and this Lenten break (01 to 04 April 2021) will be attended to on Monday, 05 April 2021.
Wishing you a blessed Lenten season and a Happy Easter!
Enjoy the long weekend and keep safe!