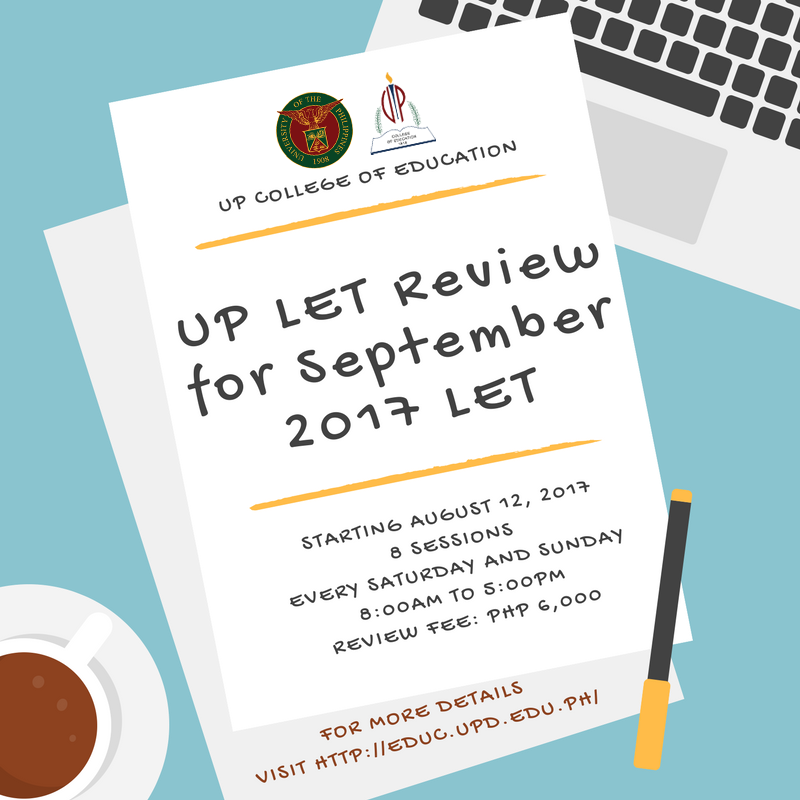 The UP LET Review for the September 2017 LET will begin on August 12, 2017.
Review schedule:
Starting August 12, 2017
8 sessions
Every Saturday and Sunday
From 8:00am to 5:00pm
Review fee: PhP 6,000
Payment methods:
Pay personally to Ms. Karen at Room 116, UP College of Education; or
Deposit your payment to any PNB branch to:
Account name: Research & Development Foundation
Account number: 393 182 500 016
Please scan your deposit slip. Write your full name and contact number/s on the deposit slip then email to rdfceifoundation@gmail.com or fax to 929-9322 or 927-2535.
For more information please contact Ms. Karen: (02) 926-3996 or (0906) 481-0401.